Winter 2019-2020 Live Carvings & Ice Trails
Unsurprisingly winter is always a busy time for us and this year is no exception!
We've got a busy few months ahead which will see the Glacial team travelling all across the UK, creating spectacular ice sculptures at live demonstrations, in addition to delivering dozens of pre-sculpted pieces to festive ice trails. The best thing about these events is that (nearly) all of these events are absolutely free to attend!
Take a look at our schedule for winter 2019-2020 and see if you can stop by to say hello!
Pumpkin Carving at Trentham Gardens
26th-27th October 2019
We'll be joining Trentham Gardens' Half-term Spooktacular this year and applying our carving skills to some massive pumpkins! If you'd like to have a go at carving some pumpkins for yourself then you can drop by Trentham Gardens on the 30th-31st where you'll be able to do so at £3 per pumpkin. Admission prices apply.
Live Ice Carving for Perth Winter Festival
16th-17th November 2019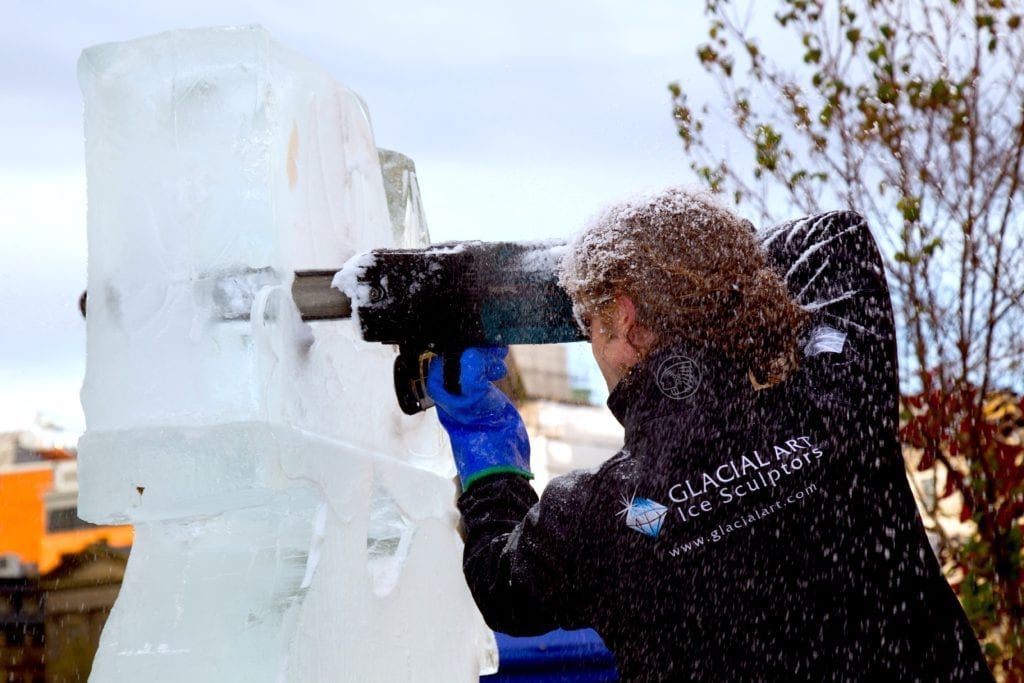 Join us in Perth for the start of their annual Winter Festival. We'll be spending two days creating festive ice sculptures in the build-up to the Christmas Lights switch-on, it's the perfect excuse to visit this lovely Scottish city and get into the festive spirit!
Live Ice Carving for Grimsby Christmas Light Switch On
21st November 2019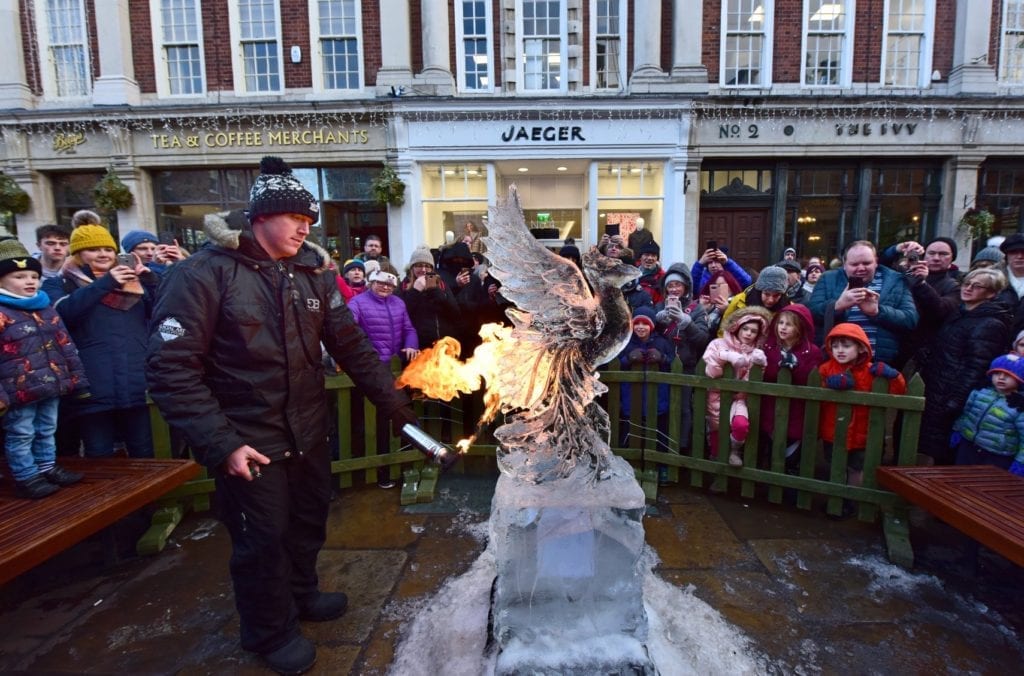 We'll be carving a festive ice sculpture live in front of the crowds in Grimsby celebrating the start of the Christmas season. Grimsby's Light Switch On attracts thousands each year who come to see the themed parade, treat themselves to some food and watch the lights being turned on by a publicly nominated Local Hero.
Darlington Ice Trail and Live Carvings
7th December 2019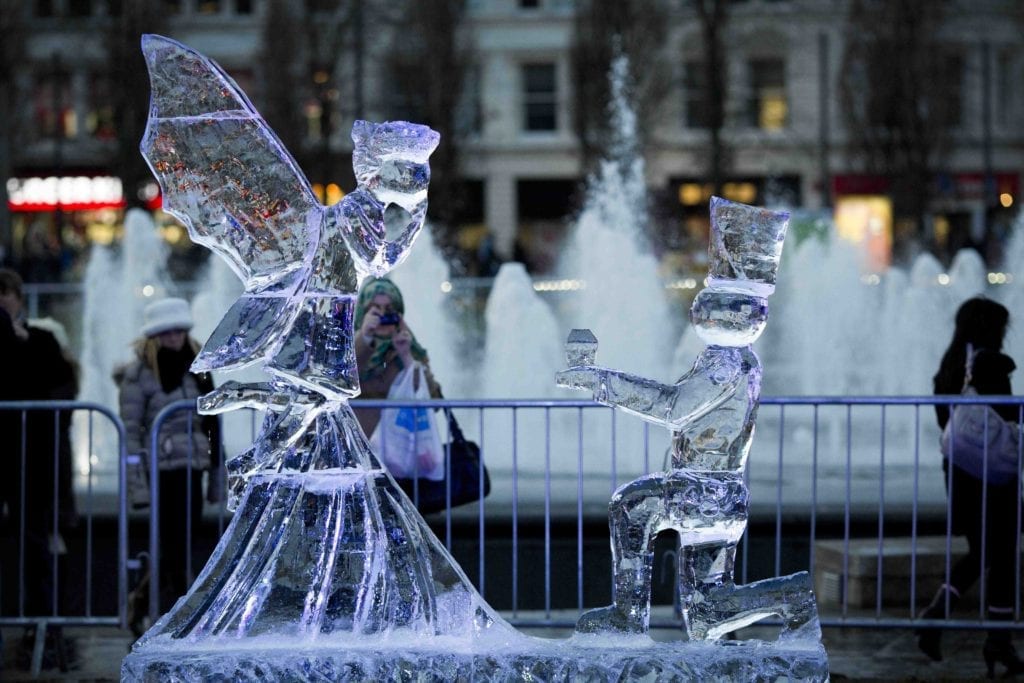 The Glacial Art team will return to Darlington to install another seasonal ice trail, just the thing for young families! We'll also be showing off our ice carving skills in a live demonstration to the public which will be free to watch.
Stockport Ice Trails
8th & 15th December 2019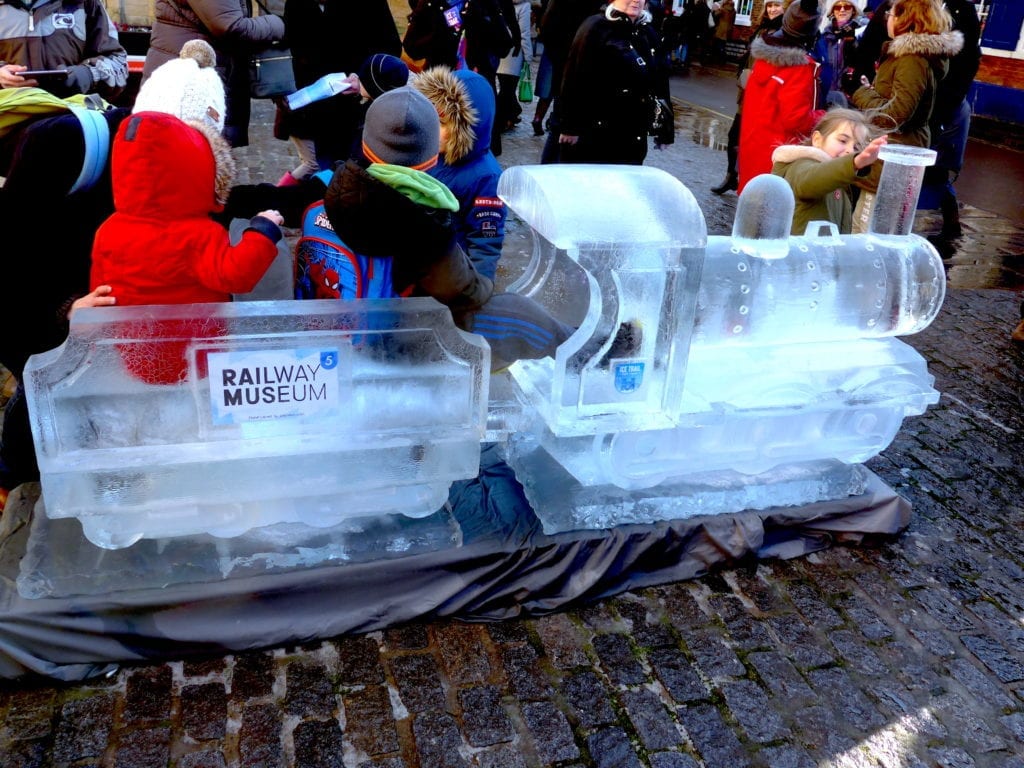 After two successful events last year, we'll be back in Stockport to install two more themed ice trails all around the town centre.
Live Carving at Affinity Fleetwood Outlet
21st December 2019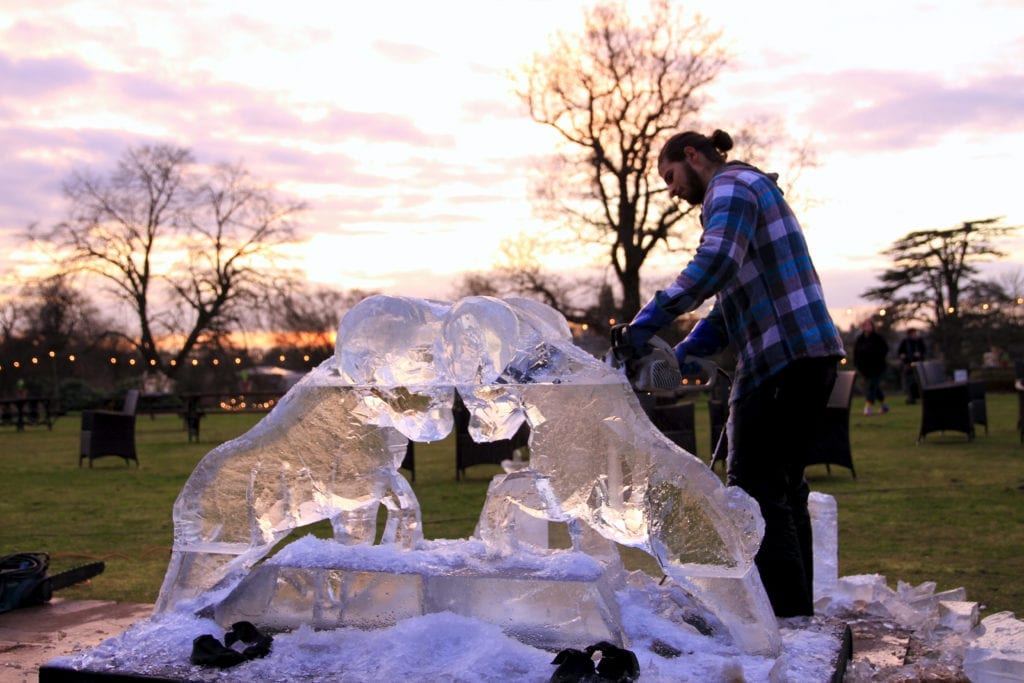 Our sculptors will be carving ice in live demonstrations throughout the day at this shopping centre, so if you've not bought all your gifts by now then this might be your last chance to do so!
York Ice Trail
1st-2nd February 2020
The York Ice Trail is one of the biggest of its kind in the UK and we're proud to be returning once more to supply this event with dozens of ice sculptures once more! Last year's event was one of the busiest ever, so we're expecting even bigger things this time around.
Durham Ice Trail
21st-22nd February 2020
We'll really have our work cut out this month, as we'll be installing another major ice trail in this lovely historical city. Wrap up warm and check out the fruits of our hard labour, some of these sculpture will have been finished months ahead of schedule!